The standard size of our 60 ton lowboy trailer is 13.5×3×1.65 meters, the upper plate is 14mm thick, the bottom plate is 16mm thick, the middle plate is 10mm thick and the platform plate is 4mm thick, which ensures the stability of transportation and is suitable for carrying all kinds of construction machinery, large-scale equipment and steel, etc.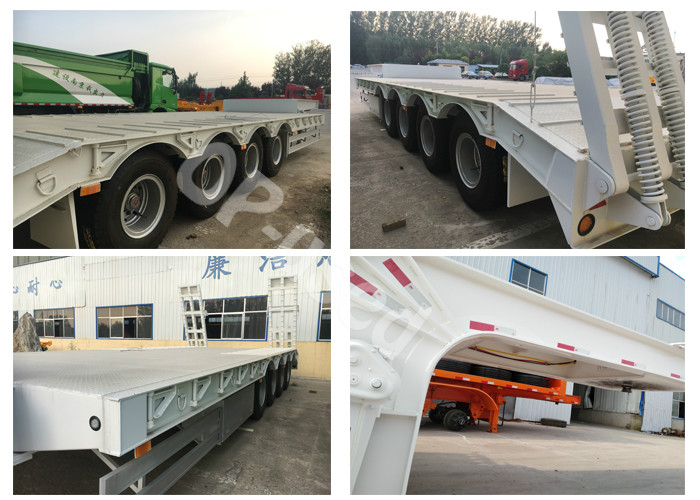 Low loader trailers suspension is a non-independent steel plate punching type rigid suspension, which consists of a series type steel plate spring and a suspension support, and is used for supporting the load and slowing down the impact of vehicle cargo dynamic load.
Our low loader trailers can provide 3 kinds of ladders, ordinary mechanical ladders, foldable hydraulic ladders and non-foldable hydraulic ladders.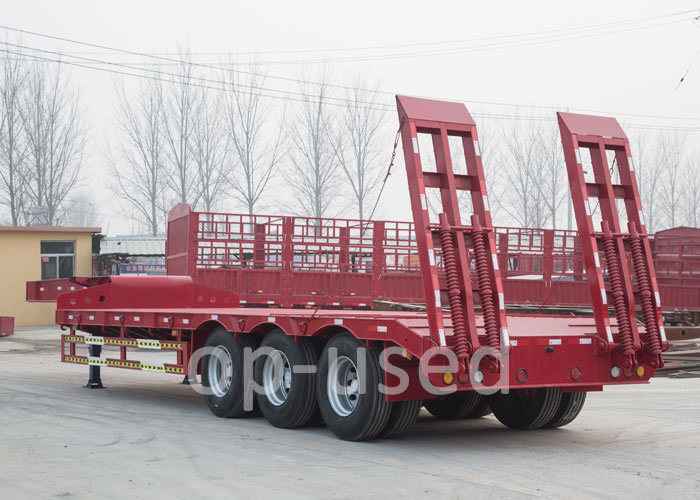 Main Parameter:
Trailer Model:60 ton lowboy trailer
Dimension(L x W x H)(mm):13000 x 3000 x 1750
Curb Weight(KG):10000
Loading Weight( KG):60000
Axle Brand:13TON Axle FUWA Brand
Suspension system:Mechanical suspension or air suspension
Ladders:Common mechanical ladder or foldable hydraulic ladders or non-foldable hydraulic ladders
Frame:Q345B High Strength Steel.The height of the beam is 500mm. 
upper plate is 14mm,
down plate is 16mm, middle plate is 10mm.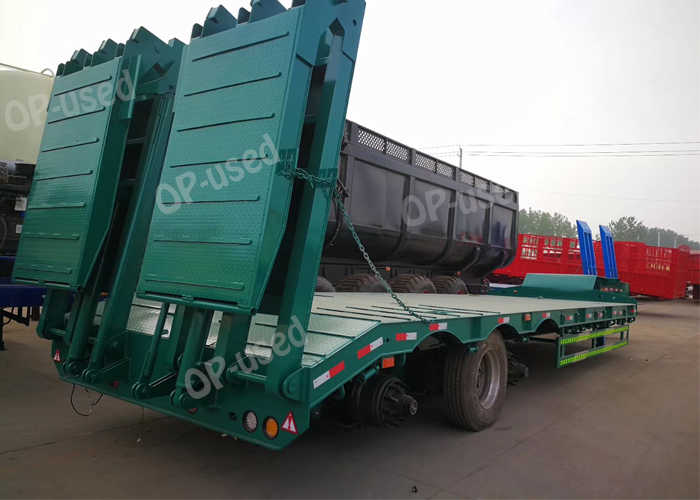 Tire Type and quantity:12R22.5/11.00R22.5 12units Chinese brand
Traction Pin:2 inch or 3.5 inch bolted type (50mm or 90mm)
Landing Leg:28T load landing leg